hey guys Darathos here again,
After cashing so much my credit card nearly broke i finally saved up enought clown cakes to get the horse power mount! Guess i won't be getting anything good soon or i'll be on the streets :). If you broke your wallet getting this or by some other means please let me know in the comments below.
Thanks for reading,
Darathos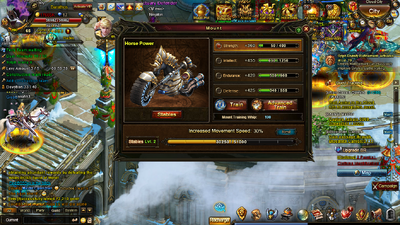 Ad blocker interference detected!
Wikia is a free-to-use site that makes money from advertising. We have a modified experience for viewers using ad blockers

Wikia is not accessible if you've made further modifications. Remove the custom ad blocker rule(s) and the page will load as expected.