This article is about a playable character class. For the recruitable troop, see
Troops#Knight
.
Knights are physical attackers, and tend to have more physical defense than magical defense. They excel at enduring enemy attack, and have several ways to make enemy attacks less effective. Knights rely primarily on Physical Defense and HP.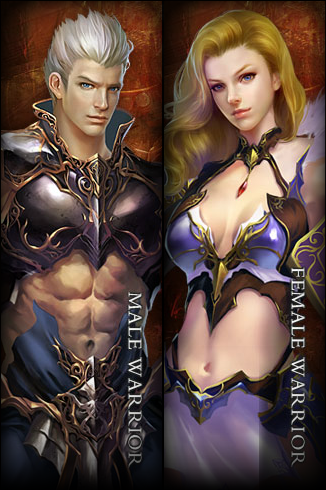 Starting stats:
5 Strength
1 Armor
1 Intellect
5 Endurance
100 Charisma
Stats gained on levelup:
+2 Strength
+1 Armor
+2 Endurance
+10 Charisma
Knight's Equipment
A comprehensive list can be found on the Knight's Armor page.
Skills
Underneath is a detailed description of every skill avalible to knights. However, there exist a skill calculator, where you can see skills, requirements and stats. Found here:Wartune Skill Calculator
Heart of Rage
Passive

Level 1

Prerequisites: Commander Level 7

Description: Receive an extra 5 rage after each action

Level 2 (Max)

Prerequisites: Commander Level 26

Description: Receive an extra 10 rage after each action
Combat Master
Passive

Level 1

Prerequisites: Commander Level 14

Description: Physical Attack boost of 5%

Level 2

Prerequisites: Commander Level 26, Level 2 Heart of Rage

Description: Physical Attack boost of 10%

Level 3 (Max)

Prerequisites: Commander Level 32

Description: Physical Attack boost of 15%
Intercept
Cooldown: 60 sec
Rage consumption: 25

Level 1

Prerequisites: Commander Level 22, Level 2 Combat Master

Description: Deals 400 physical damage and deducts 30 rage points to front row of enemies

The damage dealt does not seem to be a fixed 400 damage, but rather a random number close to 400 damage (such as 360 or 440). This damage ignores attack and defense scores, but it can score critical hits.

Level 2

Prerequisites: Commander Level 34, Level 2 Combat Master

Description: Description: Deals 1500 physical damage and deducts 40 rage points to front row of enemies  

QTE: Extra rage deduction of 10

Level 3 (Max)

Prerequisites: Commander Level 44

Description: Deals 3000 physical damage and deducts 40 rage points to front row of enemies  

QTE: Extra rage deduction of 10
Slasher
Cooldown: 5 sec
No rage consumed

Level 1

Prerequisites: Commander Level 1

Description: Deals 102%+15 physical damage to a single front row enemy. Increases rage by 5 points

Level 2

Prerequisites: Commander Level 14

Description: Deals 104%+35 physical damage to a single front row enemy. Increases rage by 5 points

Level 3

Prerequisites: Commander Level 24

Description: Deals 106%+55 physical damage to a single front row enemy. Increases rage by 5 points

Level 4

Prerequisites: Commander Level 34

Description: Deals 110%+95 physical damage to a single front row enemy. Increases rage by 5 points

Level 5 (Max)

Prerequisites: Commander Level 44

Description: Deals 132%+205 physical damage to a single front row enemy. Increases rage by 5 points
Ultimate Slasher
Cooldown: 5 sec
Rage consumption: 10

Level 1

Prerequisites: Commander Level 3, Level 1 Slasher

Description: Deals 120%+50 physical damage to the enemy with the lowest percent of HP

Level 2

Prerequisites: Commander Level 16, Level 2 Slasher

Description: Deals 125%+100 physical damage to the enemy with the lowest percent of HP  

QTE: Damage boost of 25%

Level 3

Prerequisites: Commander Level 26, Level 3 Slasher

Description: Deals 130%+150 physical damage to the enemy with the lowest percent of HP  

QTE: Damage boost of 25%

Level 4

Prerequisites: Commander Level 36, Level 4 Slasher

Description: Deals 135%+200 physical damage to the enemy with the lowest percent of HP  

QTE: Damage boost of 25%

Level 5 (Max)

Prerequisites: Commander Level 46, Level 5 Slasher

Description: Deals 150%+300 physical damage to the enemy with the lowest percent of HP  

QTE: Damage boost of 25%
Delphic Destroyer
Cooldown: 60 sec
Rage consumption: 80

Level 1

Prerequisites: Commander Level 10, Level 1 Ultimate Slasher

Description: Deals 300%+432 physical damage to a single front row enemy

Level 2

Prerequisites: Commander Level 30, Level 3 Ultimate Slasher

Description: Deals 320%+505 physical damage to a single front row enemy  

QTE: Damage boost of 25%

Level 3 (Max)

Prerequisites: Commander Level ?, Level ? Ultimate Slasher

Description: Deals 340%+560 physical damage to a single front row enemy  

QTE: Damage boost of 25%
Whirlwind
Cooldown: 30 sec
Rage consumption: 50

Level 1

Prerequisites: Commander Level 20, Level 1 Delphic Destroyer

Description: Deals 80% physical damage to all enemies; 20% chance to deal an extra 200 damage

Level 2

Prerequisites: Commander Level 30

Description: Deals 85% physical damage to all enemies; 25% chance to deal an extra 250 damage  

QTE: Damage boost of 25%

Level 3

Prerequisites: Commander Level 40, Level 2 Delphic Destroyer

Description: Deals 90% physical damage to all enemies;30% chance to deal an extra 300 damage  

QTE: Damage boost of 25%

Level 4 (Max)

Prerequisites: Commander Level 50, Level 3 Delphic Destroyer

Description: Deals 95% physical damage to all enemies; 35% chance to deal an extra 800 damage  

QTE: Damage boost of 25%
Enhanced Delphic Destroyer
Cooldown: 60 sec
Rage consumption: 100

Level 1

Prerequisites: Commander Level 24, Level 1 Whirlwind, Level 1 Intercept

Description: Deals 378%+630 physical damage to a single front row enemy, 30% chance to receive an extra 30 rage

Level 2 (Max)

Prerequisites: Commander Level 44, Level 3 Whirlwind, Level 2 Intercept

Description: Deals 405%+768 physical damage to a single front row enemy, 30% chance to receive an extra 30 rage  

QTE: Damage boost of 25%
Agoran Shield
Cooldown: 60 sec
Rage consumption: 30

Level 1

Prerequisites: Commander Level 12

Description: Generates a shield that will absorb damage equivalent to 20% of max HP; lasts 3 turns.

Level 2

Prerequisites: Commander Level 30

Description: Generates a shield that will absorb damage equivalent to 20% of max HP; lasts 4 turns.  

QTE: Bonus 500 damage absorption

Level 3 (Max)

Prerequisites: Commander Level 42

Description: Generates a shield that will absorb damage equivalent to 20% of max HP; lasts 5 turns.  

QTE: Bonus 800 damage absorption
Shadow Thrasher
Cooldown: 1 sec
Rage consumption: 35

Level 1

Prerequisites: Commander Level 20, Level 1 Agoran Shield

Description: Deals 162%+130 physical damage to a single front row enemy

Level 2

Prerequisites: Commander Level 32, Level 2 Agoran Shield

Description: Deals 162%+130 physical damage to a single front row enemy  

QTE: Added HP Bleed that deals 60 damage each turn, lasts 5 turns. HP Bleed is stackable to a maximum of 5 layers

Level 3

Prerequisites: Commander Level 38

Description: Deals 175%+260 physical damage to a single front row enemy  

QTE: Added HP Bleed that deals 90 damage each turn, lasts 5 turns. HP Bleed is stackable to a maximum of 5 layers

Level 4 (Max)

Prerequisites: Commander Level 48, Level 3 Agoran Shield

Description: Deals 195%+390 physical damage to a single front row enemy  

QTE: Added HP Bleed that deals 120 damage each turn, lasts 5 turns. HP Bleed is stackable to a maximum of 5 layers
Tenacity
Passive

Level 1

Prerequisites: Commander Level 36, Level 2 Shadow Thrasher

Description: Damage received decrease of 3%, crit receive rate reduced by 1%

Level 2

Prerequisites: Commander Level 44, Level 3 Shadow Thrasher

Description: Damage received decrease of 5%, crit receive rate reduced by 5%

Level 3 (Max)

Prerequisites: Commander Level 54, Level 4 Shadow Thrasher

Description: Damage received decrease of 7%, crit receive rate reduced by 5%
Divine Blessing
Passive

Level 1

Prerequisites: Commander Level 8

Description: PDEF increase of 10%, Max HP increase of 10%, Received healing increase of 10%

Level 2 (Max)

Prerequisites: Commander Level 18

Description: PDEF increase of 20%, Max HP increase of 20%, Received healing increase of 20%
Enhanced Block
Passive

Level 1

Prerequisites: Commander Level 20, Level 1 Divine Blessing

Description: 50% chance to restore 4% of HP after dodge

Level 2 (Max)

Prerequisites: Commander Level 40, Level 2 Divine Blessing

Description: 100% chance to restore 4% of HP after dodge
Reverse Damage
Cooldown: 10 sec
Rage consumption: 30

Level 1

Prerequisites: Commander Level 22, Level 1 Enhanced Block

Description: Generates a shield of thorns around you by reflecting 200 damage, lasts 10 times

Level 2

Prerequisites: Commander Level 40, Level 2 Enhanced Block

Description: Generates a shield of thorns around you by reflecting 500 damage, lasts 10 times

Level 3 (Max)

Prerequisites: Commander Level 50, Level 2 Enhanced Block

Description: Generates a shield of thorns around you by reflecting 800 damage, lasts 10 times
Apollo's Shield
Cooldown: 60 sec
Rage consumption: 45

Level 1

Prerequisites: Commander Level 44, Level 2 Tenacity, Level 1 Reverse Damage

Description: Reduction of 20% damage received for all teammates, lasts 2 turns

Level 2 (Max)

Prerequisites: Commander Level 54, Level 3 Tenacity, Level 2 Reverse Damage

Description: Reduction of 30% damage received for all teammates, lasts 3 turns